Car rent in Georgia - Sedans - Volkswagen Passat B7
(+995) 571 44 66 44
Mon - Sun, 09:00 - 18:00
Volkswagen Passat
Home >
Our Cars >
Volkswagen Passat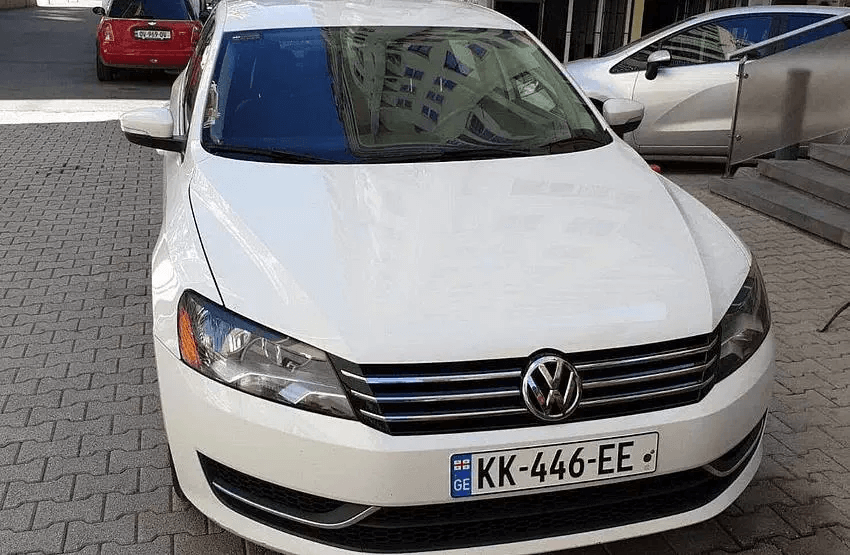 Specifications
Passengers: 5
Transmission: Automatic
Insured: Yes
Fuel Consumption: 9L/100km
Fuel Type: Gasoline
Air Conditioner: Yes
Volkswagen Passat B7 – front-wheel drive, automatic gearbox, gasoline engine, engine volume 2.5 L with 170 horsepower, fuel consumption mixed 9 L/100 Km, fuel type: Petrol Normal.
0.83
Book Volkswagen Passat
The pictures of Volkswagen Passat on this page are real. You will have exactly this vehicle if you
rent a sedan
in Tbilisi, Batumi and Kutaisi at our company.
Other Suggestions

Toyota Corolla
Car Type: Sedan
Transmission: Automatic
Number of Seats: 5

Mitsubishi Pajero IO
Car Type: 4x4
Transmission: Automatic
Number of Seats: 4

Toyota Camry 7
Car Type: Sedan
Transmission: Automatic
Number of Seats: 5

Toyota Prius
Car Type: Sedan
Transmission: Automatic
Number of Seats: 5
GSS Car Rental offers insured Cars for Rent in Tbilisi, Batumi, Kutaisi