Car rent in Tbilisi, Batumi, Kutaisi - GSS Car Rental Georgia




Rent car in Tbilisi Kutaisi & Batumi
We are a car rental company located in Tbilisi, established to provide tourists with a car to fit most needs and budgets, from a strong jeep to tackle the rough roads in the mountains to an economy car for a trip to the beach, we offer quality cars that provide value. Rent car in Tbilisi, Batumi and Kutaisi with GSS and you won't regret it. Our team speaks English, Russian and is ready to assist you in planning your next road trip. With 24/7 customer service and pickup and drop-off at the location of your choice, nothing can be more convenient.
Rent a car in Georgia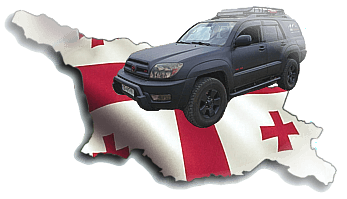 Most of our cars are Japanese SUV models, but we also have hybrids, ordinary sedans and minivans – all in very good condition. If you rent car in Tbilisi with us you can choose options to pick up and drop off your rental car at Tbilisi airport, hotel or even another city in Georgia, we will deliver it to Kutaisi or Batumi Airports. We have our own service center with highly qualified specialists to take care of vehicles. Car delivery and collection is optional and can be requested in case of need.
Within Tbilisi city area, these options don't have any additional cost but in case of vehicle collection or delivery in Batumi and Kutaisi it will include extra charges. There are no restrictions using the vehicles, our company offers unlimited mileage. Customer can also travel in the nearest republics of Armenia and Azerbaijan with a rented car, but documentation for border crossing should be prepared in advance. Rented cars are provided with a full petrol tank and should be returned refueled after rent period end.
Car Insurance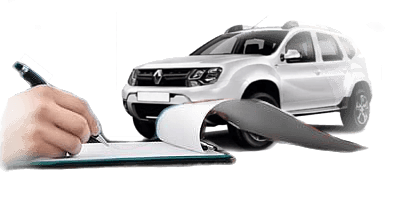 Car rental in Tbilisi with GSS is safe as our vehicle fleet is insured and well maintained in our own professional car repair facility where each car is serviced and refreshed before you receive it. Car rent price includes comprehensive insurance, but if you rent car in Tbilisi it does not cover damage to the vehicles interior parts such as dashboard, seats and also tires, external mirrors and other exterior accessories damage.
Payment terms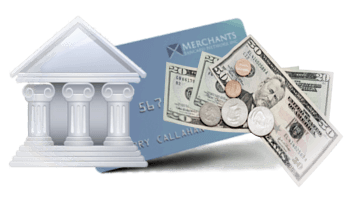 You can pay for car rental in Tbilisi and other cities in Georgia by cash or international plastic cards like MasterCard and Visa. We don't have any hidden charges; you can find more information on our service terms in the appropriate section of the web-site.
Online booking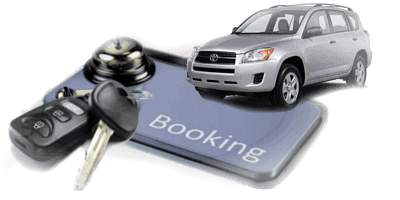 You can book a car online without prepayment and if you wish to cancel car booking you should notify us in advance, using email or by phone, in such case no extra charge for cancellation will be applied.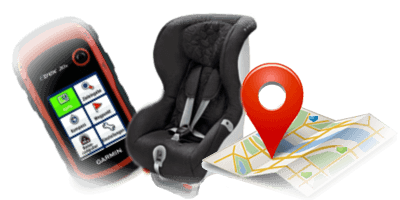 We also provide a lot of additional services to our clients upon request, such as Tourist Maps, GPS, WiFi, Mobile phone chargers, Child Seats, Snow Chains and Roof Racks. Rent car in Tbilisi with GSS and you won't be sorry. GSS Car Rental is the best choice for those who are interested in car rental in Tbilisi, Georgia. We always offer our customers the best conditions and the best service.
RENT CAR IN TBILISI - RENT CAR IN BATUMI - RENT CAR IN KUTAISI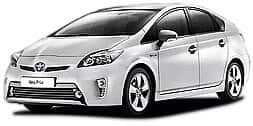 Toyota Prius
Car Type: Economy
Transmission: Automatic
Number of Seats: 5
3-4 days
5-9 days
10-19 days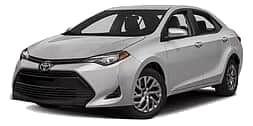 Toyota Corolla
Car Type: Sedan
Transmission: Automatic
Number of Seats: 5
3-4 days
5-9 days
10-19 days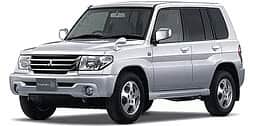 Mitsubishi Pajero IO
Car Type: 4x4
Transmission: Automatic
Number of Seats: 4
3-4 days
5-9 days
10-19 days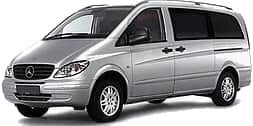 Mercedes-Benz Vito
Car Type: Minibus
Transmission: Manual
Number of Seats: 9
3-4 days
5-9 days
10-19 days

Book Online Today and Travel with Comfort
View All Cars >
Simple Online Booking
Simply select your rental dates and location, choose the car model you desire to rent and submit contact information. The automated email will arrive with all the details you provided, shortly the second notification will be sent by one of our customer representatives confirming your booking.
Discount System
GSS Car Rental rates represent a great value so you get the best car for a reasonable price. Due to Corona Virus and decreased number of travelers 20% discount is already applied on all rentals. The indicated rent prices are fixed discounted daily rates for all rentals.
Only Clean & Reliable Cars
We have our own dedicated car repair facility, where qualified mechanics check each vehicle for mechanical reliability. This is the company's standard procedure to inspect a car after the end of each rental to make sure the next customer receives it in a good technical condition.
Payment
Online payment is optional, the prepayment is not required in regard to having the car booked! Customers can pay the rental fee upon arrival when they pick up the vehicle either by card or cash but take into account that we accept security deposit only in cash.
Rent a Car in Georgia
Car rent is getting more and more popular services used by tourists these days. Its popularity is explained by several factors: while enjoying the sightseeing in Georgia, you don't need to worry about taxi prices or bus schedules, you are just enjoying your time. A 4WD car rental gives you the opportunity to visit interesting places across the country, hard-to-reach spots, and restaurants with a nice view located in the highlands. And for sure there is nothing better than a car always waiting for you at the railway station or airport.
Learn More >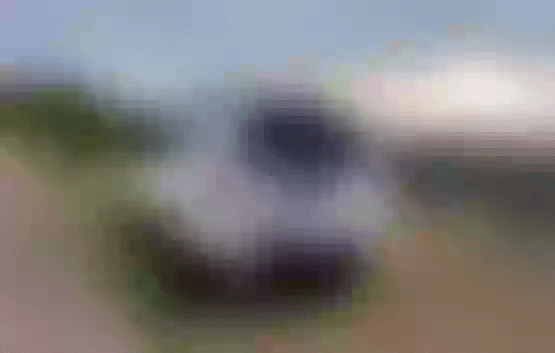 GSS Car Rental Customer Reviews
GSS Car Rental
Eduards Bērziņš
Amazing experience. Fast and easy communication. Car delivery to the airport. Car was well maintained and in good condition. Nice and client oriented service. Detailed instruction before rental. We will definitely choose again. Highly recommend.
Kevin Bathke
Fantastic customer service and overall experience. I had a few questions, and Salome responded promptly to all emails. She is fantastic. They delivered the Land Cruiser (seating up to 7) to our place free of charge and allowed enough time for a thorough inspection. We drove hundreds of miles in 6 days and everything was in perfect working order. Normal interior wear, nothing was broken or missing and all passengers reported the leather seats were very comfortable. Kudos to GSS for keeping it in good nick! Would absolutely recommend.
Amanda Moumen
Impressive service at GSS Car Rental. We had a small car accident during the night, they were reactive even in the middle of the night and brought us a new car within few hours in a complete different city. Thank you very much for your kindness and professionalism. It was much appreciated and made our trip smooth and amazing.
Stan Czeks
Everything was OK. Reservation made on-line and quick email contact from GSS. All questions were answered. The car was exactly as reserved - quite old but reliable mitsubishi. There were minor non-serious issues along the way (central lock, automatic window), but contact with GSS was good and staff very helpful. There were no problems while renting nor returning the vehicle. As well as i know all information on the website are correct (no mileage limits, free aditional driver, insurance included etc.). You can pay with credit card but deposit is cash only.
Hans Hans
Great experience, easy procedure, delivery to my place in Tbilisi. the car was well maintained, in good condition and clean. Definitely a very good choice!
See All Reviews